Welcome to glorifyJesus .com
a domain devoted to glorifying the Lord Jesus Christ,
and serving Him by seeking to save the "least of these"
Abortion: A Gospel Issue?
Take just one minute to read this pamphlet on our Pastors Pro-Life Resource Center site and understand why a clear stand against abortion should be a high priority for anyone who claims to follow the Gospel of Jesus Christ!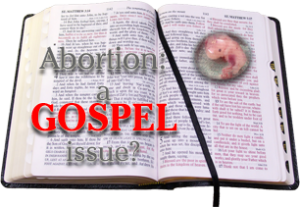 Current ministry projects
Cross-country ministry tour
Strategizing with national leaders
Considering new media outreach
Outreach at evangelism events
Various writing and website projects
"On Friday, I took the abortion pill (RU486). I am so regretful I want to keep this baby if it isn't too late!! I cannot and will not kill this baby! I was forced into this abortion and now I don't care what I have to do to save it. Help Me and my baby please!!"
Client:
Elisa, Newark NJ
"With all your blessings and prayers I proudly delivered my first baby girl after 7 boys! Her name is Emily and is perfect in every way! I cannot express my gratitude enough! God saved my daughter and I am so very thankful that it was because of you! "
Client:
Elisa (8 months later)
May we help you (while you help us)?
While ministry is always our focus, we are also engaged in various other ventures to help pay the bills.
Do you need a website? Tim can host it for you (and design it too, if you wish)!
Terri invites you to watch this brief video to learn how to synergize your health (and possibly augment your finances).