Welcome to
glorifyJesus.com!
A domain devoted to glorifying the
Lord Jesus Christ, and serving
Him by seeking to save
"the least of
these"
---
Planned Parenthood shirts available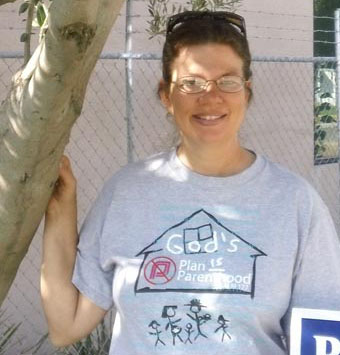 Help expose the truth about Planned Parenthood by wearing our shirts! We have two Planned Parenthood designs available. The first design bears the message "God's plan is parenthood" on the front (with "Satan's plan is barrenhood" on the back). Our latest design bears the simple message "I can't stand 'Planned Parenthood.'" For more information, call (661) 706-2229.
The latest Planned Parenthood videos from the Center for Medical Progress can be found at this link.
Abortion: A Gospel Issue?
Take just one minute to read our newest pamphlet on the Pastors Pro-Life Resource Center site and understand why a clear stand against abortion should be a high priority for anyone who claims to follow the Gospel of Jesus Christ!
---
If you would like your website to be hosted on glorifyJesus.com,
please email our webmaster for details.
We can design your website in HTML, WordPress, Joomla, Drupal, or the CMS of your choice. Call (661) 412-2291 for more information.

Free book!



Blog

- Songs and Poetry - More




My doctor advised abortion...
...but God saved my son's life!
Click here
to read our story...

Our videos

Follow us on Twitter